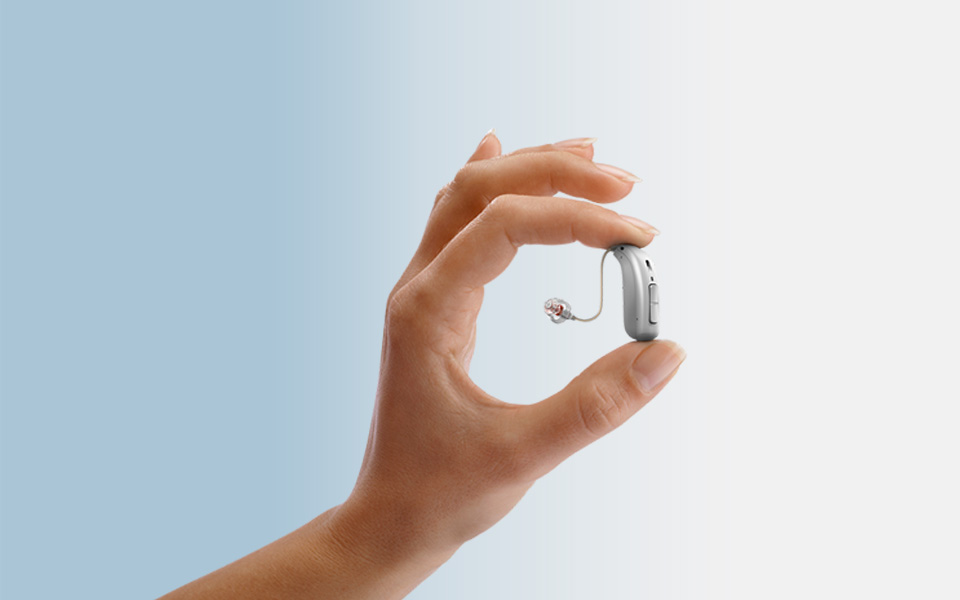 Answer 4 short questions to find out more about our 30-day RISK-FREE trial**
Hear what you've been missing.
Do you have trouble following conversations when there are more than four people?
Have friends or family noticed changes in your hearing?
Do you ever struggle to understand what other people are saying?
Do you turn up the TV even though the volume is loud enough for others?
CONGRATULATIONS, YOU QUALIFY!
Please complete the form below and we'll contact you with more information about our 30-day risk-free trial.
Your result
Your answers suggest, you don't need hearing aids. You are welcome to book a hearing test in case you think its relevant
Book FREE hearing test
Benefits of Oticon More
Remarkable speech clarity and very discreet style
Follow conversations more easily and choose what to focus on
Incredible understanding of speech in noisy environments
Automatic adaptation to your sound environment
Rechargeable, has Bluetooth, and is available in different colors
How Oticon More looks on you
What to expect when visiting a hearing clinic to get a hearing test
In this short film you can see what happens during your visit to one of our hearing clinics.
What our customers are saying about us
"… Always careful treatment, care. Accurate information regarding hearing status after the examination. Nice treatment."
Customer, Audika

"Friendly treatment and an understanding of my situation, as well as quick feedback from the knowledgeable staff."
Customer, Audika

"Care and effort in making sure I get the help I need."
Customer, Audika
© 2022 HearingLife. All rights reserved.
The device featured may not be suitable for all clients. In such a case the clinician can recommend a device that is right for you.
*The purpose of this hearing assessment and/or demonstration is for hearing wellness and to determine if the consumer may benefit from using hearing aids, which may include selling and fitting hearing aids. Products demonstrated may differ from products sold. Assessment conclusion is not a medical diagnosis and further testing may be required to diagnose hearing loss. The use of any hearing aid may not fully restore normal hearing and does not prevent future hearing loss. Hearing instruments may not meet the needs of all hearing-impaired individuals. One offer per consumer and offer cannot be combined with any of our promotional offers, coupons or discounts. Offer not available to any consumer who has private or federal health insurance coverage. Other terms may apply, see office for details.
**30-Day Risk-Free Trial begins at the date of purchase. If you are not completely satisfied, you can return it within 30 days for a full refund or exchange. Trial period varies by state. See office for complete details and restrictions. Check with your local provider. Information within this offer may vary or be subject to change.